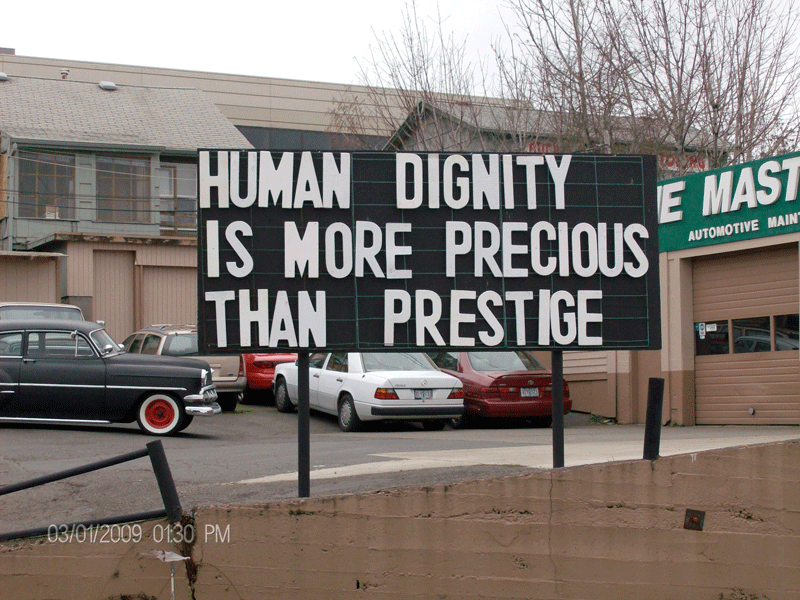 Can you recall a time when you were the outsider looking in? Or when you were the insider able to look out? As I was chopping heap loads of rhubarb on Saturday, while my girls were sleeping I began thinking about these questions. It's amazing how much one can reflect & ponder while handling a chef's knife without interruption. I have had this quote from Christine Pohl on the back burner for sometime:
People view hospitality as quaint and tame partly because they do not understand the power of recognition. When people are socially invisible, their needs and concerns are not acknowledged and no one even notices the injustices they suffer. Hospitality can begin a journey toward visibility and respect.

Ever since I was a young child, my heart has been able to see the outsider looking in. There have been times when I have been that outsider, but by life & circumstance, I have tended to be on the inside looking out. However, when I was a freshman in high school we moved from AZ to California. I had been with the same peers since kindergarten, attended the same church since three and never experienced much transition in regards to making new friends. I was naturally gifted at making new friends, or bringing people into my circle; but, being on the fringe was a whole other story.

You can imagine that moving to a new town is scary. Then, you add in Southern California to the mix, along with being a freshman in high school. Sounds too much like a teen drama on the CW. Well, life moved on & people did welcome me in. I know I've been on the fringe, in order to understand grace & give it more freely. That's what resonates about the above quote. It's being able to walk in the shoes of the person that we might be too quick to judge. I know I've been there to throw the first stone with complete obliviousness. I think I know it all, have the answers, or become so staunch in my convictions/passions/values that I'm blinded.

Yet, through my mishaps & failures, I've been given second chances. My vision becomes more clear and my heart warms up. I'm not good at giving people concrete steps to follow, in order to be better at extending 'evangitality.' More of what I say or write is an overall picture or story to inspire. But, I'm going to try and give you some easy ways to include hospitality through recognition in your day to day life.
1. College Students

If you live in a college town this is especially applicable. My freshman year of college was probably one of the toughest years I've ever experienced. I left my hometown, my family life was a bottomless pit of wreckage, I lived with my older brother & essentially depended upon myself to earn my keep. I remember thinking how I would love to live in a household where I would be cared for & tended to. I was lonely & depressed and if a family came under my wings to extend Christ's love of hospitality--it would have made a world of difference.

Our small group has adopted a female bible study/small group this year. Our babysitter is co-leading a small group, so I asked her if she would be interested in us coming alongside and having her group join our small group throughout the year. This is so easy to do and makes it less intimidating when it's your group of friends loving on a younger group of college aged adults. You can invite some of them over for meals, have a movie night, a park outing, etc.
2. International Students or non-students

Our family has partnered with the university by being a community friend to two Japanese students. It's an easy way to welcome the foreigner into God's grace through teaching them traditional American family life. It's also amazing how they soon realize what they've seen on TV about Americans is not always true.

Our church does a summer program of hospitality to migrant workers & their families. I have not been, but would like to. There are moms with young children with obvious needs. It's putting on God's beliefs:
He defends the cause of the fatherless and the widow, and loves the alien, giving him food and clothing.--Deuteronomy 10:18

As co-heirs to the throne, we are called to a higher standard of loving with this relentless love.
3. The Lonely, Downtrodden

We've all crossed paths with these people. Some are a bit socially awkward, others really needy, and others smelly. The Good news is you're not called to be Savior--that job is taken. I want to personally tell you that you are released from feeling like you need to make sure everyone is cared for and tended to. With the influx of multimedia, those of us who are full of compassion & empathy can get overwhelmed by the hurt & desperate needs of those in our community, nation & world.

So, instead of trying to do it all, start with one person in your sphere of influence (community) who you can show God's love to. This is a person you are purposeful in getting to know, praying for & doing random acts of love on their behalf. It could be a fellow mom who just can't get her head a float, a lonely neighbor who needs a physical body to be present, or that person you've noticed sitting alone without a soul to share life with. I can't tell you who that person is; but, most likely you already know.

By extending evangitality to this person or persons, you are using your status for their empowerment. You're being a notary to their voice. As Pohl writes:
Recognition involves respecting the dignity and equal worth of every person and valuing their contributions, or at least their potential contributions.

This is why Christian hospitality is so powerful and why Jesus wrote the book on the subject. He saw (and sees) each individual worth dying for, because they were each stamped with his Father's image. It's not about political ideology, racial differences, physical capabilities, intellectual prowess (you name it)--it's something so much more. I pray that you would find a person to give a voice to in this week.